Weigh your options to lease vs. buy to make the best decision while eliminating the uncertainty of a changing economy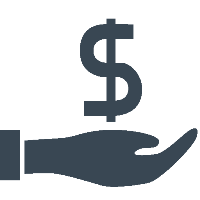 Lease vs. Buy
Every day businesses face important decisions relating to how to best utilize capital in both the short and long-term. One of these critical decisions made by companies is whether equipment leasing or buying is the better option for replacing or upgrading business equipment, technology, increasing productivity or launching new product lines.
Here at Modern Leasing, we know there is no one right or wrong answer to this question since every company is different and every business has its own way of doing things. However, equipment leasing offers advantages that are often overlooked such as reducing business risk and improving financial flexibility. If you own a small or medium-sized business and would to acquire new equipment, it is important to understand some of the advantages of equipment leasing in order to make the best decision for your business' needs.
Conserve Cash
The most obvious benefit of equipment leasing is conserving cash. Cash is king, and leasing allows you to to take advantage of opportunities and navigate changing business conditions by conserving working capital. Modern Leasing's equipment lease program is designed around your specific equipment needs and budget and allows you make affordable monthly payments over time. This permits you to save your money for business expenses and expansion.
Section 179 Tax Benefits
Equipment leasing offers small and mid-sized business some advantageous tax benefits. Depending on the type of lease you select, the IRS allows for lease payments to be fully deductible. The Section 179 Tax Deduction is not the only financial benefit to leasing as making monthly payments under a lease also allows you to more easily budget funds and be prepared for unexpected expenses.
Preserve Business Credit
It is critical for small and mid-sized business to keep business credit lines healthy and open. Getting funding for business expansion, staffing and other operational expenses requires solid credit, and having an open credit line allows businesses to react to immediate needs. Lease financing is separate from your revolving lines of credit with your bank, keeping your business credit line open and strengthening the cash flow of your business.
More Attractive Balance Sheets
Equipment leasing often results in a more attractive balance sheet due to monthly lease payments being viewed as a business expense instead of a liability or long-term debt. Having little or no debt on your company's financial statements is a benefit when it comes time to secure business funding.
Prevent Utilizing Outdated Equipment
Depending on your type of business, equipment leasing may help you stay on top of the latest advances in equipment and technology. Being able to make upgrades to newer equipment when your lease period ends, can provide your company a competitive edge. If your business utilizes equipment that is periodically updated with better technology and capabilities, leasing may be the best option.
Avoid the Cost and Uncertainty of Selling Used Equipment
It takes an extraordinary amount of time and effort to manage the selling of used equipment and the uncertainty in future equipment values makes it very difficult for most companies to manage. Leasing will save you from worrying about and bearing the burden of a decrease in equipment values.
Eliminate Maintenance Worries
Aging equipment typically breaks down more frequently than new equipment which costs you downtime. In addition, aging equipment requires a higher level of maintenance resulting in the disruption to your operations. When equipment is leased, you simply turn it in at the end of your leased period and upgrade to a new model, often with little or no increase in monthly payments.
Avoid Environmental Issues
An often overlooked fact is that there are complicated environmental regulation mandates for the disposal of obsolete equipment. Through leasing equipment, you do not have to deal with complex environmental and logistical issues about the disposal of equipment. Modern Leasing has experience with authorized equipment disposition companies who can safely take care of the disposal.
Now that you know the advantages of equipment leasing, it's time to get started with Modern Leasing.