With over five decades of earned customer trust, we provide superior leasing options for your business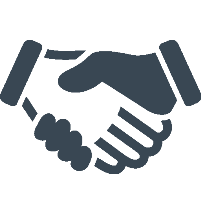 In business, trust is everything. You work hard to earn your customers' trust by providing them with quality products and dependable service. So, it is only natural to expect the same level of trust when selecting a leasing company for your organization. For over 50 years, we have earned our customers' trust by following the same business philosophy of simply helping individuals and organizations position themselves to achieve success that was set forth by our founder over five decades ago.
Modern Leasing, Inc. provides equipment leasing for everything from heavy machinery to medical equipment and vehicle fleets to copiers to deliver significant benefits for your business. If your organization is looking to optimize depreciation, lower your monthly payments or monetize assets, Modern Leasing offers equipment leasing solutions to help you boost your bottom line, meet commitments, and thrive in the marketplace. Our customized equipment leasing solutions offer a flexible structure and payment terms to match your unique needs and objectives.